Having a personal trainer website is pretty cool, right? Feels good. It should. It's a big step on your business journey. But it can be a bit of a downer when you feel like you're doing everything you can but you're getting no leads!
In this post, we'll go over some quick ways you can optimise your website pages for lead generation without having to be a tech wizard or fitness marketing expert.
What you're about to read is probably the number one piece of advice I give to personal trainers who seek my advice for specific pages of their website.
1. Home Page
This page is typically for brand new visitors to your site. They might find you in Google or navigate to your site from social media. The purpose of this page is to invite users into the other pages of your site where they'd take action.
Consider eliminating all lead capture from your home page and simply invite people to take their next logical step, which is usually to see your services or get in touch.
It looks way less desperate and infinitely more professional too. Imagine your website visitors delight when they land on a home page that ISN'T trying to push on offer in their face. That should be you!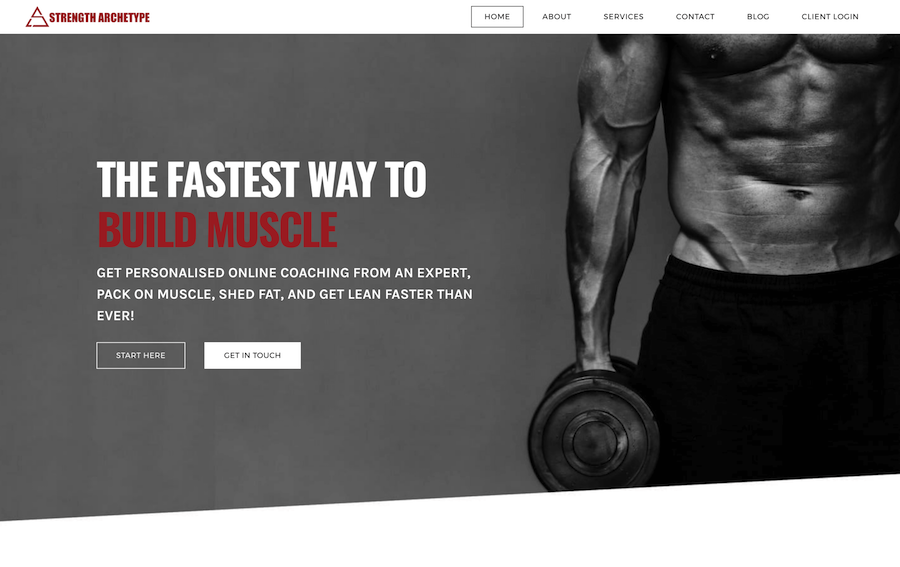 2. About Page
No brainer. Interested website visitors want to know more about you. Tell a story, add some pictures and a gentle call to action to connect with you personally.
Your About page is for connecting with your clients on a human level. You're a personal trainer, remember. It's "personal".
If you've been through the same experience your ideal clients are going through, talk about it.
If you haven't, talk about how you've helped people who have.
I don't know you, but I do know you're in this industry to help people. Simply tell them why you want to do that, how you intend to do it and how it's worked out for previous clients.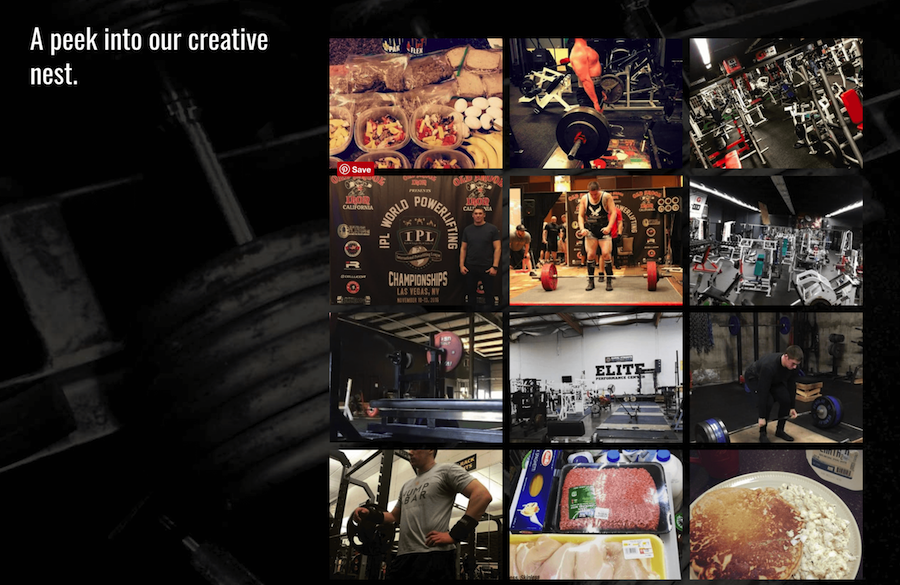 3. Services Page
This is the "money" page. People visit your services page to find out what you do exactly and how much it costs. I encourage pricing, other marketers don't.
It's your call but I always look at it like this: I always click the back button on website that don't give me pricing. I bet you do too.
Your call to action on this page is not to "Buy Now". You're a service provider, not Amazon. The next logical step for someone seeking your services is to get in touch to ask specific questions. That's because all humans have the same thing in common. We all think we're special.
I'd bet my next cup of coffee (and I love coffee) that every lead you've encountered has seen their own personal circumstances as some kind of barrier to success?
Like I said, we all think we're special.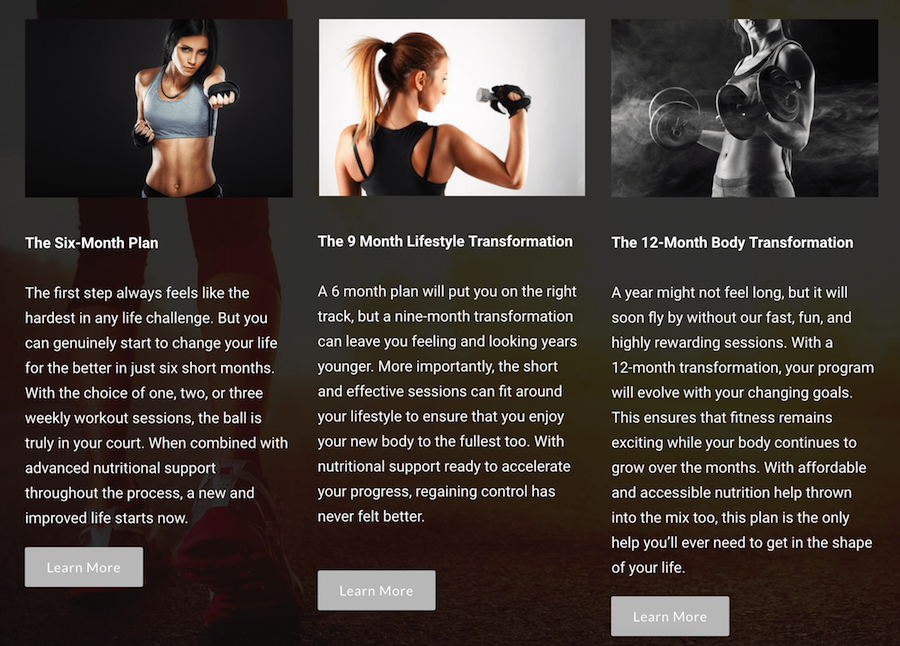 4. Contact Page
The Contact page should have a single purpose. To make it easy for people to get in touch.
You'll see a lot of trainers include a really long application form because a popular internet marketer said it's the best way to qualify new leads.
They're not wrong, but it's the best way to qualify WARM leads. People with whom you already have rapport. People who have seen your content and ads for some time. But most website visitors will be COLD leads. They don't know, like or trust you yet. For them, a simple Name, Email and Your Message fields will suffice.
Pro tip for your contact page: Make sure your contact form is positioned at the top of the content area and on the left hand side. That way, when mobile visitors go to it, the first thing they see is the best way to find you.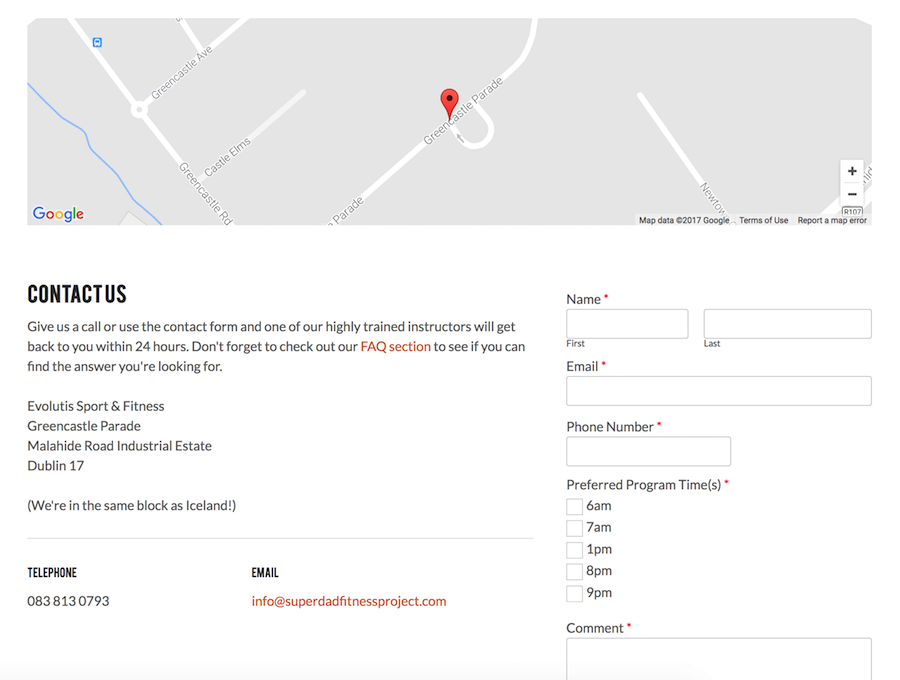 5. Blog
If your website is your piece of online real estate, then your blog is your shop window. It's where all the good stuff is. Blogging purposefully deserves a whole post of it's own because it can be a pretty deep subject, but let's just talk about the page itself.
People who land on your blog page are interested in reading more. Here's why. Most people who visit your site will do so because you promoted some awesome content somewhere. That means the person has gone directly to an article… NOT the blog page that lists all of your articles. So if someone goes to your blog page (the list of blogs) they have done so purposefully. They want to see more.
So be sure to have a bit of lead capture in the sidebar to make it super easy for people to get more of your blogs in their inbox.
A simple "Sign Up for Exclusive Updates" call to action works great. It's general but works surprisingly well.
You can see an example at the top of our blog (we don't use a side bar because our blogs are educational).

Bonus Advice
When things aren't working as they expect and the leads aren't coming in, it's all too tempting to start tinkering with subscribe forms on your home page or adding a pop up that interrupts website visitors when they try to leave your site.
Don't. A well designed website will always do it's job. However, no matter how great the design, a website is worth nothing without traffic.
Don't make any changes until at least 1,000 people have visited that page. There's just no way of knowing whether the website is doing it's job until you get eyes on it.
Optimising each page for one specific purpose can help end these frustrations because you know each page is doing what it should be doing.
Dan Salcumbe
Founder of My Personal Trainer Website
Dan helps personal trainers build websites and create marketing strategies using the latest inbound marketing methods. Dan likes coffee, motorbikes and spending time with his family.
Facebook | Twitter | Email