Across the world, one of the most rapidly advancing and profitable industries is health and fitness. Specifically, in the UK, reports value the industry at over £5 billion and the number of gyms currently operating is well over 7,000 and it's only going to rise.

Participation is also at an all-time high. Long gone are the days when you'd be singled out as a 'fitness freak' for regularly attending the gym and wanting to stay in shape. It truly has become the mainstream and this is reflected in the fact that over the next few years, £22 billion in fitness and wellness revenue will be generated in the UK alone.
There are so many exciting roles to suit all manner of interests and skill sets but at the centre of everything are personal trainers. Like those wanting to stay shape in being labelled as fitness freaks, Personal Trainers have often been the butt of jokes and victims of stereotyping. You'll no doubt know the image well - a PT standing around, looking bored, clutching a stopwatch and occasionally mumbling empty words of encouragement to a client just about wealthy enough to afford their services. The truth of the matter is that they possess the knowledge and expertise honed over months, years and even decades to truly change lives. You only have to find your local gym's social channels to see these transformations for yourself.
Aside from wanting to help people, whether that's lose weight, train for a marathon or just lift the heaviest weights possible, what does it take to establish yourself as a personal trainer?
Well, the first thing you need is the right training and a proper qualification. Yes, it's a must-have in order to get insured but most importantly, if you're brand new to fitness then you'll need to get yourself up to speed. In the UK, budding fitpros need the Level 2 Gym Instructor Certificate (this teaches you the basics) and then the Level 3 Certificate in Personal Training (this is where things get advanced and where the fun starts). Once qualified, it's time to get yourself out there. It's by far an exhaustive list but there are opportunities at CrossFit boxes, fitness retreats, corporate wellness initiatives, independent gyms and national chains alike, and even cruise ships.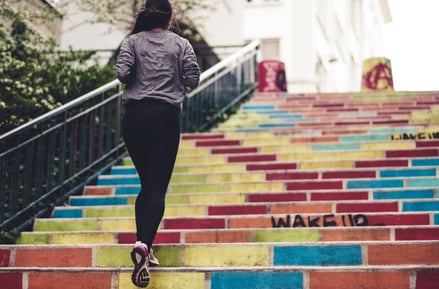 It's important that you find the place of work that's going to allow you to help the most amount of people possible and allow you to thrive as a trainer. There are no limits within fitness and you shouldn't ever allow yourself to be boxed in. Of course, it's important to remember that the 'place' where you work as a PT doesn't have to be a physical location. Online trainers have exploded in popularity in recent times and many have found this to be a viable way to make a living.
Whether you are thinking about cutting your teeth on the gym floor or launching an online business, in today's modern world technology is something we all have to embrace.
Launching a successful Personal Training Business takes determination and a plan that takes into account all the nuts and bolts to make it a financial success. We've seen many talented PTs unable to achieve their full business potential for the lack of a robust plan. This guide walks you through the basics of what should go into your business plan and is a great tool to make sure you're on track.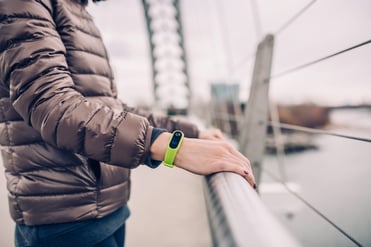 Since the rise of smartphones and more recently with the mass-adoption of smart devices and tech like Amazon's Echo, Google Home, Fitbit and Apple Watch etc, many have been predicting the end of personal training as we know. Strangely, it seems that the inverse has happened and people are turning to PTs now more than ever. One piece of kit that HFE recommends for trainers is PTminder as it can handle everything from managing clients to taking payments.
Learn more about HFE's personal training courses or follow them on their social channels: Facebook | Instagram