Social media sites like Facebook, Instagram, YouTube and most recently, TikTok are responsible for building some of the most popular online Personal Trainers out there today. While these trainers now have massive global followings - they didn't always. Which got us thinking, what's the secret to their success?

We've been doing some research, and here's what we found:
1. Know your audience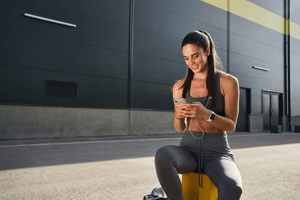 This might seem like an obvious first step. But we mean, REALLY know your audience down to their age, fitness goals, gender and aspirations. Why? Because with social media it pays to be specific. Specificity is not only relevant to social media advertising but is also a huge factor in your engagement, content production and channel's overall success.
With a world of like-minded individuals at your disposal, social media allows you to focus on the clients you work best with and target them.
2. Find your niche
Motivational, aspirational, or functional - whatever your style of Personal Training may be, outline it from the get-go. As above, it pays to be specific. Keep in mind that your online presence and style will determine your audience, so make sure your niche aligns with your preferred client persona.
This is not only an important factor in engaging the right audience but ensures you will enjoy your channel and the content you create. Here are some questions to ask in order to find your Personal Training niche.
3. Pick your platform
With so many social media platforms to choose from it can be overwhelming to start. Keep it simple and pick one - you can always expand to other platforms later if you think they'll add value to your audience.
However, expand with caution, your following might prefer one platform to another so be prepared to start from scratch if you do crossover.
4. Be authentic; be relatable!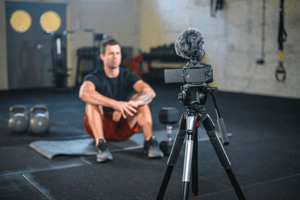 Relatable content is key - just as you bond with your clients in real life take the time to personify your channel and bond with your online audience too. Remember, people don't like being sold to, so make sure you work to add value to your audience's fitness journey and avoid over-pitching your PT services.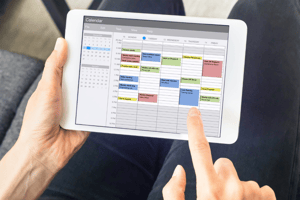 Inconsistency is the cardinal sin of all social media start-ups! Harsh, but it's true. By posting consistently your audience will remain engaged and focussed on your content. How? Simply put, social media algorithms favour engagement. Although they constantly change, currently the more a person engages with a specific page or profile - the more they'll see that content. Outline a schedule that works for you and stick to it!
As the saying goes, content is king! And while copying and adapting what is out there is a great place to start, trying new content ideas is a great way to build your brand and engage your audience online.
To get started, research what's missing in the social-sphere and give it a go. Individuality goes along way so don't be afraid to put an individual spin on old styles and test how they work for your audience. Starting out on social media means you have a great opportunity to test what works for you, so don't be afraid to push the boundaries and have some fun.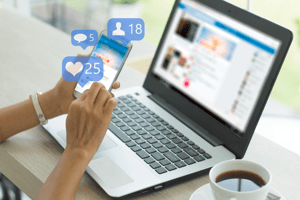 Fit'luencers have some of the most engaged following online; why?
Because their content is relatable, and their audiences are engaged and eager for advice, helpful titbits and aspirational posts. The easiest way to engage with, and build your audience online is to engage with your followers. Yes, it's that simple.
Start liking their posts, replying to their comments, and following them back. This will help to create a personable relationship with your audience and grow your following.
8. Don't forget your business
Whether you're establishing your personal brand or business, social media is key to engaging and building a database of clients which you can later use to market your services to.
As your database is essentially your business's currency, knowing how to utilise social media to build it is useful. If you're wondering how to build your database in a social media setting here are some wallet-friendly ideas fit'luencers are using to grow their following online and build their business overall.
Downloadable workout plans and planners: As a Personal Trainer you probably do this on the daily per client anyway so why not do it on a grand scale? Whatever your niche or fitness specialty is, create a PDF document that your following can download and engage with offline. By offering free valuable content in exchange for you audience's contact details, you're not only adding value to your customers, but your business too.
Private Facebook communities: Building a community of loyal clients is key to online success and, the more personable you can be, the better! By creating a private community for loyal clients you can build on your existing relationships and add value to your clients when and where they need you to.
Branded merchandise: Less wallet-friendly, but a great option if you have the following ready and willing to purchase. People love to feel a part of something, and branded merchandise is a great and leading way influencers are taking their online following to the streets.
There are many ways you can build your brand on social media, but knowing your audience, your service offering, and your content style is the key to building a successful and profitable business online.
While taking elements from other successors is key, making your own mark is equally as important - so look at what's out there and make it your own! Check out this growth strategy plan to help incorporate your social media channels.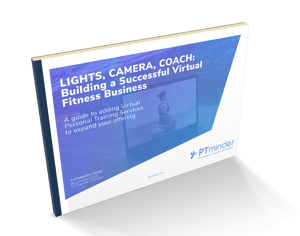 We've outlined more online brand building advice for Personal Trainers in our eBook, 'Lights, Camera, Coach: Building a successful virtual fitness business'.
It will take you through key marketing ideas and concepts for establishing your Personal Training Business online.