What are the various types of Personal Training clients? And which ones are best for your PT business?
In The Edge of Reason, Bridget Jones said "I knew it was a mistake to combine different species of friends. Knew it." Most of us have had the same lapse in judgement, resulting in awkward interactions, recriminations and the subtle shifting of our social compass.
And it makes you wonder: is it also a mistake to mix different species of fitness clients? What might the outcome be? Which ones are best for my Personal Training business?
We recently discussed the kinds of Personal Trainers that exist; with that in mind, let's check out the spectrum of personal training clients out there and how to cross-mingle them.
1. The 'Mirror, Mirror' species
These are the clients whose main focus is aesthetics. They stand before a mirror and ask themselves if they've got the best bod of them all. They could be body builders, models or actors and the physique they're aiming for varies depending on what they want to look like. They obsess over measurements; they prioritise their workouts and diet above everything else and they can talk about exercise and nutrition until the cows come home. They tend to avoid restaurants and alcohol, but at least they don't show up for a workout hungover.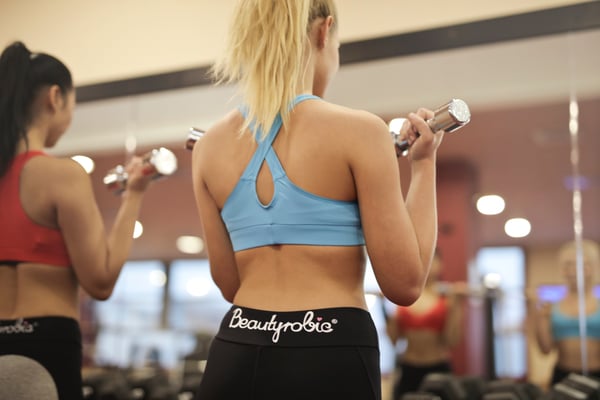 These clients are usually very motivated. If their career depends largely on their appearance, they don't need to be encouraged to work out or to stick to a meal plan; in fact, they'll look for ways to increase their workouts. They're disciplined and eager, and when they see the results, they can't wait to tell their friends and colleagues who helped them attain those results, meaning they're a wonderful source of free advertising.
2. The 'Fad Diet' species
They come to you with a weight problem and their sole focus is dramatic weight loss. Often, this species has been overweight for some time, but mostly they've struggled with yo-yo dieting that produces different results. They've tried every fad diet out there, with varying degrees of success. By the time they seek professional help in the form of a) a proper nutritionist combined with b) a Personal Trainer, their intentions are good but they're lacking in energy. To begin with, they will find exercising a chore; your challenge is to get them to a place where they look forward to their sessions.
What's great about the Fad Dieter is that when they start to see results, their motivation increases exponentially. Their workouts become less of a chore, they'll show up regularly for their sessions and with renewed lifestyle and diet habits - they start to feel better overall. Like the Mirror, Mirror breed, this species is an excellent source of free advertising and positive word-of-mouth, because they're so grateful to you for helping them attain their weight loss goals and put them on a whole new path in life. The species is very tactile and loves to hug and be hugged.
3. The 'Samurai' species
This species cares not a jot for how they look. In fact, they spend no time at all in front of a mirror, because that would waste valuable training time. When it comes to nutrition, it's all about whatever helps them perform the best. They're athletes, and there are a wide range of breeds within the species. They could be multi-sporters or adventure racers, marathon runners or swimmers, rugby or tennis players, golfers or martial artists.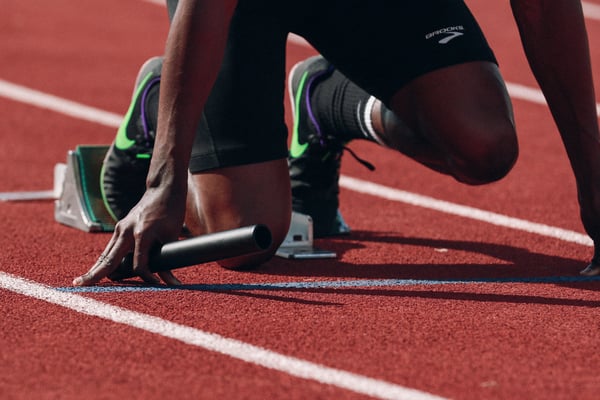 Samurais are focused, diligent and very strong-willed. It doesn't matter what task you set them or what homework you give them to do, they'll produce straight A's. They are highly competitive and have come to you to help craft them into the kind of machine that wins, all the time. Second place is not good enough. They channel all their determination into their performance, often overlooking what they see as trivial like basic first aid if they crash their bike during a race.
Samurais are very rewarding to train, because you end up sharing in their successes and you don't need to worry about motivating them. They're usually not a great source of free advertising. Why? Because their competitive nature will mean they want to keep you a secret - they don't want you training the competition!
4. The 'FORD' species - 'Fix Or Repair Daily'
This species suffers from low morale and are high maintenance. They need constant affirmation and continuous motivation. They're easily distracted, and you have to invest in their emotional well-being if you want them to stay motivated. They'll cancel a session if there are a few drops of rain or they have a headache above a low drone. The FORD breed has come to you for a variety of reasons: weight loss, a healthier lifestyle, recovering from injury or illness, or because their therapist told them they need to get more exercise to aid their psychological well-being.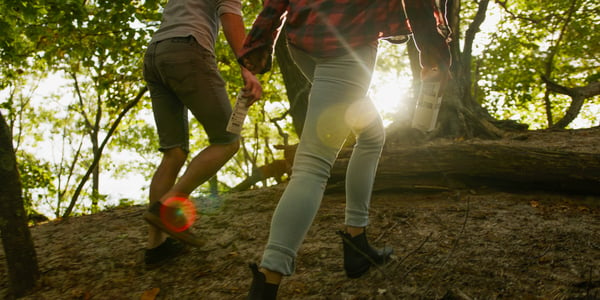 This is one of the most challenging species of fitness clients, but they can also be one of the most rewarding. When you do manage to break down their initial reluctance, they begin a new lifestyle that alters their whole outlook and has a positive effect on their relationships. This species can be resistant to begin with, but also very grateful and they don't hesitate to spread the word when people tell them how well they're looking and how different they seem.
Should you mix?
Across the spectrum, these are the main categories of clients you'll encounter on the way. So now, do you mix them to increase the range of services you offer, or do you stick to one and focus on producing the highest-calibre pedigree possible?
If you've been working mostly with the Mirror, Mirror breed, what's to stop you applying what you've learned with this species and using your skills and knowledge to take on the Fad Dieters or the FORDs?
You may have started your Personal Training business thinking you only wanted to work with one type of Samurai athlete. It could be that your speciality is in training competitive swimmers, but could you expand that to include long-distance ocean-dwelling athletes as well?
If you've been evaluating your Personal Training business and trying to decide whether to branch out, you may discover that mixing different species of clients is beneficial, in that what you've learned with one species will help you with another.
However, sometimes branching out isn't always in the best interest of you or your clients, as it can lead to conflict… and conflict between clashing species of clients is something to be avoided at all costs.
What it comes down to is this: Personal Training is just that: PERSONAL. You'll already know the kinds of bonds that you form with your clients and it's a key consideration when you're thinking of ways to grow your business. You need to take into account the bonds that you've formed with your clients and if combining different species is viable for them and for your business.
If you're thinking of branching out and growing your Personal Training Business, check out our Lead Generation Checklist for Personal Trainers - it's the ultimate guide to building out your client base.