Our parent company, Xplor recently surveyed 550+ regular fitness studio customers about their expectations for the 'new normal' and here's what they had to say
Are you getting ready to reopen your Personal Training or Fitness business post-pandemic? While a lot has changed, with change comes a lot of untapped potential.
If you're keen to make an impact post-COVID-19, here are some insights from our parent company Xplor Technologies, Approaching a New Normal Research Report that might be useful.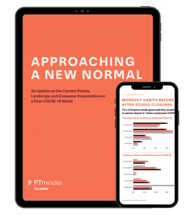 The Approaching a New Normal Research Report, summarises the survey results of 550+ fitness studio customers. The survey held by our parent company, Xplor ran throughout February and March 2021 with the aim to get an updated understanding of how customer fitness habits have changed in the last year.
Were any of these stats useful to your PT or fitness business? Let us know! Make sure you visit our socials and share your story!
1. 56% of infrequent studio-goers pre-pandemic say they will return to studio classes 2+ times a week post-COVID-19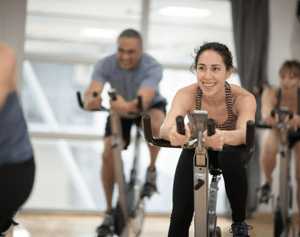 Note: an infrequent studio-goer is defined as a fitness customer who visited a gym, personal training or group fitness studio 1 or less times a week.
The pandemic shone a light on the importance of health and wellness, and for the fitness industry, this is good news!
Many infrequent studio customers pre-pandemic now consider themselves fitness enthusiasts who work out regularly. More than half of these customers say they will attend in-person classes post-pandemic on a frequent basis.
2. 54% of respondents still use on-demand videos to guide their workouts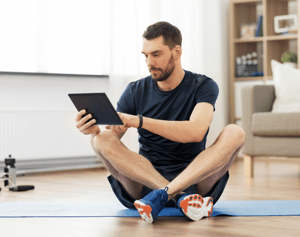 COVID-19 is still rampant around the world. As a result, many gym-goers and fitness enthusiasts feel safer working out from their homes using on-demand videos instead of venturing out in public. If you're yet to jump on the on-demand-workout-bandwagon, it's not too late to start.
Consider implementing a hybrid approach to how you train your clients, more on-demand offerings could prove to be a strong revenue stream during (and post) COVID-19. To help get you started, here's a guide on how to grow your PT business online.
3. 69% of customers want to support their favourite brands and are booking directly through them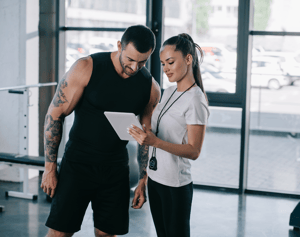 The Facebook and Instagram Live workouts had their moment in 2020, but that hype has seriously declined in 2021.
This year, customers are keen to support their favorite brands and are doing so by connecting, engaging and purchasing from these brands directly. Build your Personal Trainer brand online with these 8 steps.
TOP TIP - getting equipped with the right software tools to manage your Personal Training and Fitness Business will make it easier for loyal clients and customers to engage with your brand. Learn more about how PTminder can help you engage directly with your client base.
4. 74% of frequent gym-goers said they would return to in-person sessions at least 2 times a week post-COVID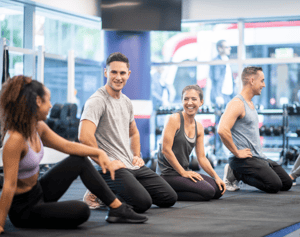 It's true what they say - good habits often stick! Frequent gym-goers are excited that gyms, PTs and studios are reopening their doors. So, get ready - the fitness junkies are keen to get back into it. Here's what you should know about reopening your Personal Training Business.
TOP TIP - with so many studio customers surveyed looking to get back into the gym now is the time to expand your offering. If you don't offer group fitness classes in your PT business yet, now could be the time! Click for more details on why you should consider group training.
5. 52% of customers said they wouldn't return to studios or small group sessions until they were fully vaccinated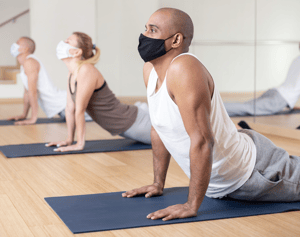 Given what we know about the COVID-19 virus, it's no surprise vaccinations are a top priority for customers. But, don't feel disheartened!
Vaccination rates are picking up pace worldwide and as we head toward the warmer months, it's only a matter of time until we reach our new normal.
Interested in learning more facts and figures from our fitness studio customer survey? Make sure you download a copy of the Approaching a New Normal Research Report, so you've got all the numbers on hand for when you need them most.