You've probably had a client quit their fitness journey—and you're not alone! Customer churn—which, in a nutshell, is simply when a client stops using your services—is normal for personal trainers. In fact, according to recent research, PTs can expect to lose up to 50% of their clients annually
But too much churn—although normal—is obviously bad for business as fewer returning customers equates to less sales. That's why every PT needs a client retention strategy. It's fundamental to business growth, especially since 80% of business usually comes from 20% of your clients. What this means is that successful business growth owes as much to retaining your existing clients—and continuing to strengthen your relationship with them—as it does to expanding your client base.

Not only that, but when you focus on client retention, you're reducing the amount you'd normally spend to attract new clients. Turning your existing clients into cheerleaders for your business means they'll do the heavy lifting for you. Almost in no other industry is word-of-mouth so crucial—a key reason you need to transform happy clients into super-fans
First, however, you need to nail down a client retention strategy and reduce client churn. It can be a sticky situation and one that most PTs will experience at one time or another. And while there are plenty of reasons a client will leave, only a fraction of those are unavoidable. Meaning, that for most of your clients you can put a winning strategy in place to ensure they keep coming back for more.
Five Proven Ways to Retain Clients in Your PT Business
At the heart of a client retention strategy in the fitness industry is the ability to recognize if and when the motivation of your clients is wavering. That means paying close attention at all times. You need to be able to identify what's working well and what's not, so that you can take steps to rectify it.
Here's a look at five tried-and-true methods that should be part of any client retention strategy.
1: Working toward an attainable goal that they relate with
From the beginning, it's important to sit down with your client and set out achievable shared goals. In this way, you can prevent your client feeling that they're not getting what they're paying for. It's natural to expect quick results, which is why you need to set expectations from the beginning. Set out goals along the fitness journey, rather than focusing only on the desired end result.
2: Ensuring They're Properly Motivated
Research by the Global Health & Fitness Association indicates that 48% of those surveyed said they quit their gym membership or PT sessions because they weren't motivated. When this happens, it's likely that they're not actively engaged in their fitness journey. Workouts-by-numbers or a cookie-cutter approach isn't the way to keep your clients motivated. Celebrate milestones, no matter how small, and provide positive reinforcement whenever possible. Don't wait for your client to leave due to lack of motivation; if you can recognize the signs that their motivation is slipping, take a proactive approach by engaging with them to find out what the problem is.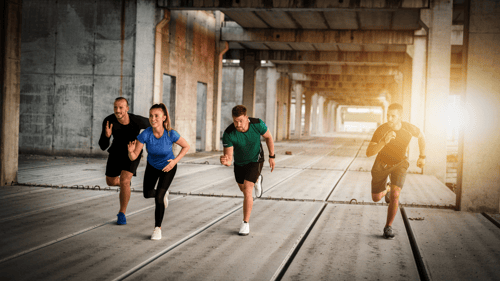 3: Build Connections That Last
If you're not invested in your clients as individuals, not getting to know them personally, or not recognizing their achievements, they'll leave you for someone who will. Remember the 'personal' part of your title and get to know them properly. (Talking of connections that last, did you know that PT Minder integrates with many of the best yoga software providers.)
4: Offer Them an All-Round Professional Experience from Day 1
True professionalism entails behavior, communication, strategy and appearance. Avoid taking calls, texting or chatting with other clients during their one-on-one session. Take the time to brand your business, so that you project a professional appearance that inspires confidence. Employ technology to keep things running smoothly and keep your clients engaged.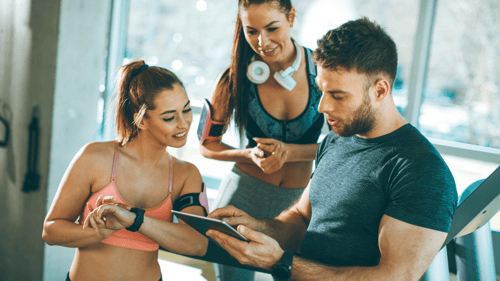 5: Design Programs That Suit Them Exclusively
If what you've designed for a client doesn't align with their goals, needs and likes, they're less likely to see results and they won't enjoy their workouts. If your programs are restrictive or inflexible, your clients will get bored—and there's no quicker path to demotivation. Tailor their workout and nutrition programs to their individual needs, and keep checking in with them to make sure they're on the right track.
According to the IHRSA, not putting the above into practice will lead to client churn. If you're looking at the above and admitting that they highlight some areas you could improve on, you've come to the right place.
The Ultimate Client Retention Checklist for Personal Trainers
To help you not only increase client loyalty, but to use your existing clients to grow your PT business, we've developed a practical guide and checklist. You can literally tick the boxes to make sure you're doing everything you can to keep your current clients.
Discover:
The importance of a client retention strategy
How to grow your PT business without finding new clients
Your own personal client retention checklist
Once you've worked out why you might have lost clients, you need to take steps to make sure you don't make the same mistakes again, and that means getting serious about your client retention strategies.
Keep this checklist handy and refer to it regularly. The idea is to make sure you're always ticking these boxes, as these are proven methods of successful client retention. Keep track of what works for you and what doesn't, and your clients will never want to miss a session.