Here's How You Can Use PTminder to Add Value and Build Long-Lasting Relationships with Your Clients
Client retention is the key to building a thriving personal training business, but finding the time to work on and build strong relationships with each client is easier said than done.

PTminder can help.

While PTminder is extremely useful for your back-end business management –– it's also super convenient for client relationship management.
Yup, some of those awesome features you have at your fingertips, can be used to attract and build stronger relationships with your clients as well.
Whether you're a paying PTminder customer, or you've just started your free 14-day trial, here's how you can help your clients use the PTminder client-facing app to get more value from your PT services.
Feel free to take notes or forward on, we can guarantee these hacks will help you keep your clients coming back for more!
How PTminder can help you build long-lasting client relationships
PTminder is a powerful personal training management solution that like any other software application is built using a lot of technical features, aligned with the best industry standards.One worth noting is the powerful CRM (customer relationship management) system that PTminder draws from.
What is a CRM system?
A CRM is a technology system that lets you manage your business's relationships in one place so you can keep track of client interactions and build relationships.
The PTminder app has an inbuilt and secure CRM system that harnesses your clients' details to help you deliver personalized value across your bookings, payments, communications, training, and more. Enabling you to build on the relationships you've started with minimal effort – win!
Once you've set your clients up in the PTminder app, you can use all its features in a bunch of different ways to deliver additional value that's hyper-personalized.
Here's a few key ones PTminder provides:


1. Streamlined Client-Trainer Communications
Managing varying communication channels across clients is tiresome and difficult to keep track of. PTminder makes it easy to communicate with your clients, and vice versa, with its instant chat feature.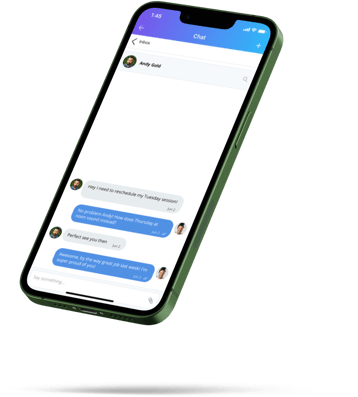 Why you need it – easily send out and track communications with your clients from one established place. See who you're giving lots of attention to and who's receiving none.
Why they'll love it – having one secure and reliable place to communicate with you means there are no barriers or delays to their experience with you.


2. Simplified Online Bookings
A massive pain point for many PT clients is knowing when their trainer is available for a session.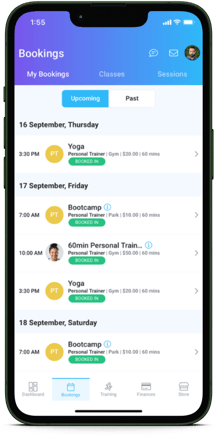 Why you need it - having an automated and personalized booking feature that handles your bookings means you can save yourself administrative headaches and avoid costly mistakes – goodbye accidental double bookings!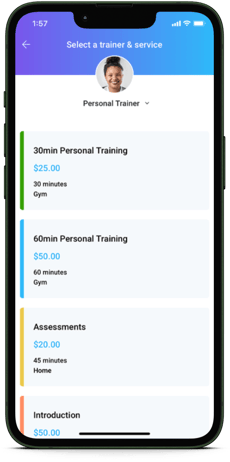 Why they'll love it – by syncing your calendar and showing your clients when you're free, you'll add value by making the booking process simple and easy. In the fitness industry, if you can make it easy, chances are people will keep coming back for more.


3. Straightforward Payments for Sessions and Packages
People have become accustomed to simplified payments; think Google pay, PayWave, etc.
If your clients are finding it hard to pay, chances are they'll look elsewhere, or at the very least, become frustrated with the experience. PTminder has a bunch of payment integrations that make in-app purchases super simple (and fast) for your clients – helping you to craft a better customer experience overall.
Why you need it – ever had to spend your precious free time chasing up payments? Enough said.

Why they'll love it – convenience! Once their elected payment method is all set up, they can book and purchase packages, group classes, and personal sessions as they like.


4. Customized Training and Nutrition Programs
Carving out time to write out detailed training and nutrition plans for your clients can be tedious. And, if they are hard to follow, it can affect client results and motivation. PTminder's inbuilt workout and nutrition planners take the complication out of building client plans.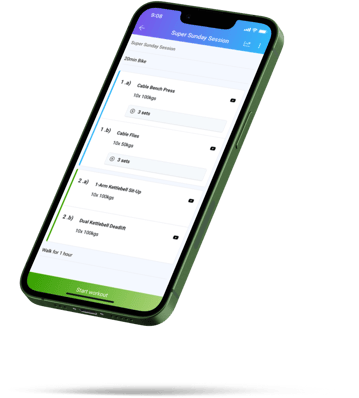 Why you need it – you can quickly build completely customized and unique nutrition and workout plans for your clients allowing you more time to focus on helping them achieve results.
Why they'll love it – a tailored workout and nutrition plan that has both written and visual instruction on hand means your clients will have an instant answer if they get stuck. When your clients have a better grasp on what they're meant to be doing, chances are, they'll be more likely to do it.


5.
Understand Progress and Stay Motivated
One of the biggest pain points for both trainers and clients alike is keeping motivated. PTminder offers insight to both through its Client Assessments module.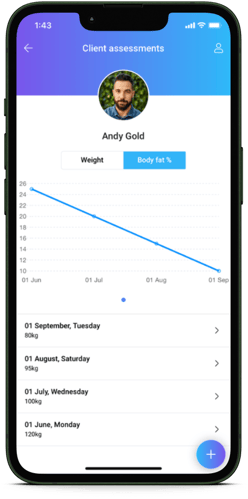 Why you need it – in a simple graphical overview see what's working and what's not. Get the insight you need to adjust plans or praise your client for their hard work to keep them motivated.
Why they'll love it – exercise can be hard. By offering your clients insight into how they're progressing in an engaging way, you'll give them that extra value where majority of PTs can't.


Use PTminder to Boost Client Engagement
PTminder is an all-in-one personal training software solution that you can use to not only manage your business but build long-lasting customer relationships.
Whether you're a paying PTminder subscriber, or just getting acquainted with how PTminder works in a free 14-day trial, we're sure this blog helped you understand how you and your clients can make the most of your PTminder investment.
For more on making the most of you and your clients' PTminder experience, head over to our blog or help centre for more easy-to-follow how-to's.