Freedom, Flexibility and Control
One of PTminder's biggest strengths is that it makes life easier not just for you, but for your clients. Everyone's online these days, and everyone's got a smartphone. Offering your clients a digital option for interacting with your business is something they'll value highly. Harnessing smart tech for their benefit also gives you a great competitive advantage.
Let's take a quick look at three different ways you can use PTminder to service your clients better.
1: Grow the Digital Side of Your Business with Online Training Tools
The concept of virtual personal trainers is not a new one, but many PTs have seen the Covid-19 era as an opportunity, and have been coaching their online community and building sustainable virtual businesses. With the PTminder app, you can bring your services online by:
Training your clients online, whether one-on-one or in classes.

Recording workouts remotely so they can access it anytime, anywhere.

Creating and assigning workout and nutrition plans on-the-go.
The advanced Workout Planner enables you to create comprehensive and tailored workout programs. You can then assign a selected program to clients, who can access it via the mobile app or the browser version.
Get your clients to send you a few pictures of their workout space, so that you can tailor the program to suit it. And that's not all! If your clients choose to record their progress, you'll have all the data you need to track their progress and results over time.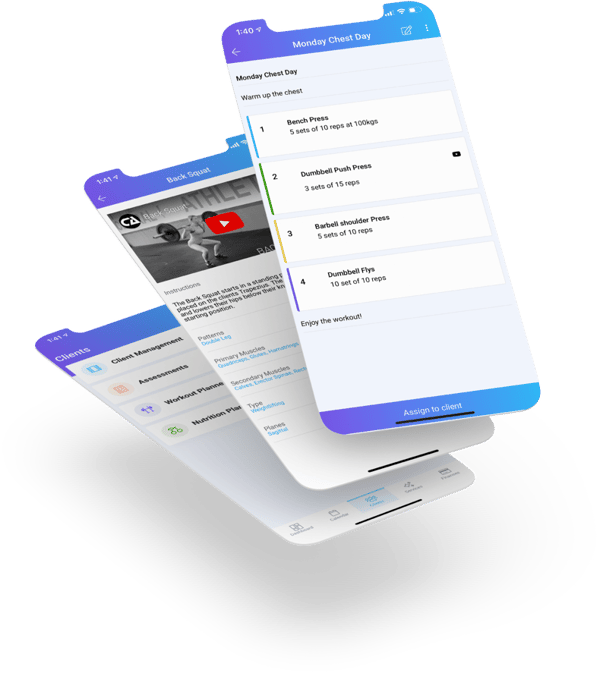 'PTminder's Advanced Workout Planner'
Just like workouts, you can create nutrition plans for your clients and assign it to them through PTminder. This is especially important for any of your clients who might be isolating, because they will have limited access to healthy food options meaning that a well-thought-out meal plan is vital.
Lights, Camera, Coach - check out this guide to adding virtual personal training services to your PT business.

2: Messaging Dashboard Keeps You in Touch With Your Clients
The more connected your clients are with you, the more value they feel they're getting out of your whole fitness service. You can:
Take care of all your emails without leaving PTminder

Chat with clients using our simple and swift 2-way messaging tool

Communicate via text
PTminder Chat (instant messaging) tool to communicate with your clients
Not only that, but your clients will love the client area. They can view their profile, upcoming sessions and payment details. They can log workouts that you have assigned them in their training program and follow their nutrition plans. All from a desktop or the mobile app.
Read how PTminder made scheduling, financials and client profiling a breeze for Pure Momentum's Michael Hammett.
3: Giving Your Clients the Freedom to Book, Pay and Choose
Clients enjoy having some freedom, control and flexibility when it comes to their fitness commitments. PTminder's Client Management capabilities mean you can swiftly and easily access information on all your clients, including tracking their progress, scheduling bookings, and taking their payments. As your client base grows, you want to spend your time focusing on them, not on time-consuming administration tasks. The whole idea behind PTminder is to help you save time, so you can direct your attention where it matters—with your clients.
To be compliant with your country's vaccination regulations, you may be required to track the vaccination status of your clients. PTminder's Vaccination Verification tool allows you to enable and manage those verifications. Your clients can even update their status themselves.
You can also set up automated reminders for your clients via text and email, which significantly helps to reduce no-shows. What this means is no more calendar wrangling—you eliminate the friction from scheduling with a simple class/session booking feature.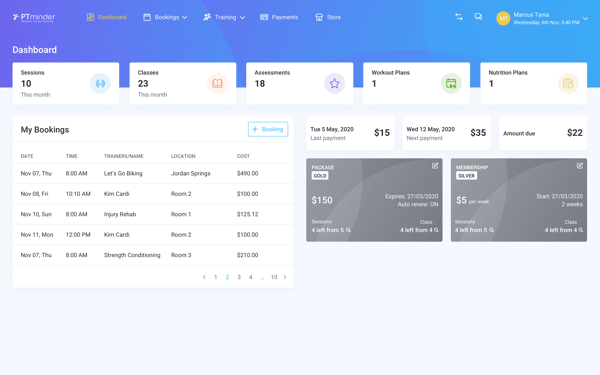 PTminder Client Management Dashboard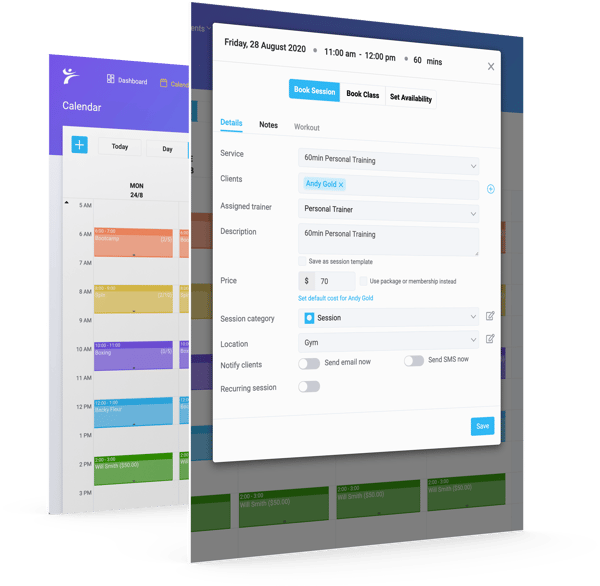 PTminder Smart Calendar for Easy Class Booking
Simon Schmid wanted to focus on freedom. Here's how PTminder helped him to perform better.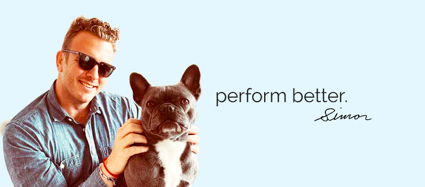 The more value you can add for your clients, the more successful their fitness journey with you is going to be.
You're enhancing their whole experience; you're not just getting them into shape, you're also investing in the kind of innovative tech that makes everything easier for them.
Ready to see PTminder in action? Take it for a spin with our 14-day free trial.