In 2016, Michael Hammett launched his Personal Training business, Pure Momentum, in New Farm, Queensland Australia. His philosophy is simple but effective: motivation is what gets you started. Momentum is what keeps you going. Michael's range of services keep this adage in mind, and his skills and experience mean that his clients benefit from his ability to both motivate them and help them sustain momentum.
Pure Momentum operates out of Snap Fitness Gym in New Farm. Starting out with just a handful of clients, Michael's PT business has grown significantly in the last four years. "My knowledge and community network has grown, and now I have a large database of clients," he says. "Some train regularly and some only see me for program modifications." Pure Momentum offers services that include:
Strength and conditioning


Fitness and cardio


Flexibility and rest


Diet and Nutrition
Michael also has a background in customer services, and his focus is on meeting the individual needs of his clients, helping them to achieve their physical and well-being goals.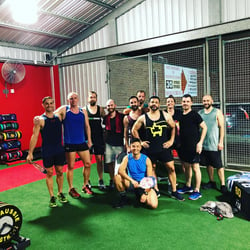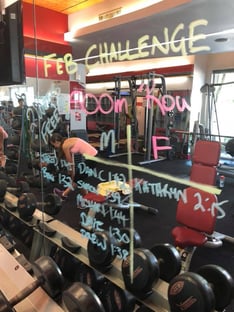 The challenge: business management software for a growing business
As Michael's client base grew, so did the amount of time he was having to spend on administration tasks. Wanting to continue his focus on his clients and not on the books, Michael recognised the need for a solution that would free him up to spend more time with his clients.
"I needed something that would streamline my administration processes, so that I could pay more attention to my clients in and outside of their sessions," he says. "I heard about PTminder through a referral."
Michael approached us and we got him up and running with our unique PT solution.
The solution: a focus on clients and business growth
The PTminder solution is designed specifically to help personal trainers save time, so they can focus on what they do best – training their clients. The features help PT businesses to grow:
Client management – track everything for clients, including bookings, payments, and their individual progress


Online bookings – using their smartphone, clients can view their PT's schedule and make their own bookings


Payments – PTs can take control of their income by choosing when and how they get paid, without having to chase up late payers
The result: administration's now a breeze
Once Michael started using PTminder, he began reaping the rewards immediately. As business management software specifically built for personal trainers, PTminder simplifies day-to-day tasks, so that business owners can focus on clients and on growing their business. To enable them to provide the best service possible, they need their business to be running smoothly in the background.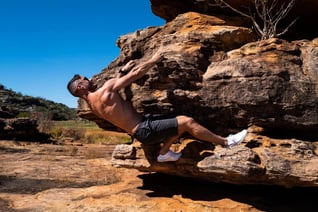 "PTminder has made scheduling, financials and client profiling a breeze throughout my week," Michael says. "The software is user-friendly and updates occur regularly to continually iron out the creases for its users."
PTminder was also on-hand to help Pure Momentum adapt to the Covid-19 era. "I made a move quickly to relocate to my local park and continued to be as busy, if not busier during this time," Michael recalls. "PTminder has kept the ball rolling smoothly during this time also."
Michael encourages other Personal Training Business owners who are considering business management options to take a good look at PTminder. "It's not over-complicated," he says. "Most PTs don't have time to get to grips with a complex solution. PTminder does what it says – makes life simple."
Check out Michael Hammett and Pure Momentum online:
Pure Momentum | Facebook | Instagram
Like to learn more about how the PTminder solution can help organise and grow your fitness business? Sign up here for a free trial.