When owner and head coach of Iron Stride Athletic Pete Simon needed more than just a booking system, it was PTminder's wide range of functionality that tipped the scales.
When Pete Simon launched Iron Stride Athletic five years ago, he describes the business as a "kettlebell bootcamp out of the back of a van." Today, the business has grown to become a specialist facility, focused on inspiring personal fitness and optimizing lifestyles to create lasting change.
"We work with athletes that are, or want to be, confident in their ability to train purposefully and achieve their goals and dreams," Pete explains. "We've grown to become experts in providing a world-class experience and facility for our clients and really hone in on helping our community."
Located in Plymouth, Devon, Iron Stride Athletic offers Workout of the Day fitness classes, individual programming, total rebuild transformation programs and state-of-the-art equipment and facilities.
"Our mission is to create excitement about training purposefully, educate, and support to create a strong body for life," says Pete.
The Challenge—The Need for More Than Just a Booking System
As Iron Stride Athletic grew, so did its administration needs. Although Pete had initially required a booking system, it soon became clear that a more comprehensive business management software solution was necessary.
"As well as the booking system, we needed payment integration, waivers and forms, and easy access via an app," he recalls. "I needed a reliable software solution that would allow me to spend less time in the office and more time with our clients."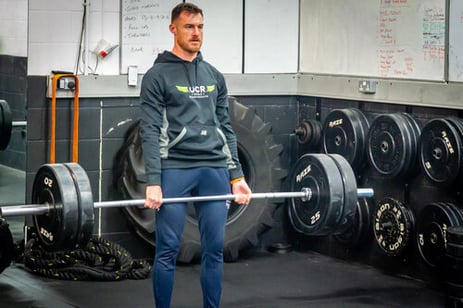 The Solution—Personal Training Software That Ticks Every Box
Pete began the hunt for a business management solution that would streamline his business and enhance the customer experience offered by Iron Stride Athletic. He heard about PTminder via MYPTWEBSITE, a business that specializes in building fitness websites. Having completed the 14-day free trial, Pete brought the solution onboard.
"What's great about PTminder is that it integrated with our website," he says. "And it's simple for our clients to use via an app which they really like."
Because PTminder is designed with personal trainers in mind, it has a range of features aimed specifically at streamlining fitness businesses—a virtual gym buddy. It empowers PTs to spend more time focused on their clients as it stays on top of:
Client management—it tracks everything for a PT's clients, including bookings, payments, and individual progress
Online bookings—using a smartphone, clients can view their schedule and make their own bookings
Payments—PTs can take control of their income by choosing when and how they get paid
"It's so reliable at managing the bookings and schedules," Pete says. "PTminder has enabled me to take my eye off managing who is where and when and focus on coaching instead."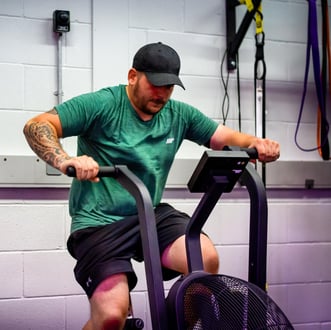 The Result—Genuine Value Through Functionality
Like most businesses, Iron Stride Athletic has had to pivot online as a result of Covid-19. PTminder ensured the transition wasa smooth one. "It maintained the membership and let me see the finance reports," Pete explains. "It's the kind of solution youneed when you're taking part of your business online."
Since PTminder became the business management solution of choice for Iron Stride Athletic, its value has been proven. "The incredible value that PTminder offers is down to the functionality it provides," Pete explains. "It really does everything you need to run an independent PT or group class studio, take payments, get completed forms and schedule everything."