Isaiah "Coach Zay" Wilson is committed to training the underdogs. If someone thinks they can't reach their fitness goals, Coach Zay is determined to prove them wrong. A certified personal trainer since 2015, Coach Zay launched New York-based Valley Sports and Performance (VSP) in 2019.
"I started out training people I knew, but then I really took off when I started training and focusing on athletes," he recalls. "I knew that one day I would create an environment where I could truly help real people with real goals and real challenges in life. Before COVID I was averaging 20-21 sessions a week with everyone on a recurring basis."
VSP has been specially created to provide a space that allows Coach Zay's clients to get away from the world while they focus on their health and fitness. "It's the ultimate method to change their lives," he explains. "I take them through a range of movements to not just make their body look good, but to challenge it beyond the limits it was given. From beginning to end, they will see the difference."
The Challenge—A Need for Greater Operational Efficiency
As Coach Zay's client list expanded, so too did his need to find efficiencies around the administration side of VSP. Like most personal trainers, Coach Zay wanted to spend less time behind a monitor and more time focusing on his clients. However, when it comes to successful business growth, admin is a necessary evil. But it doesn't have to be a frustrating and time consuming one.
Coach Zay realized the solution was bringing a business management solution on board, one that had been designed specifically with personal trainers and the fitness industry in mind.
"I hated having to remind people of sessions," he says. "And I knew I needed an all-inclusive software solution that had everything in one place like finances, calendar, packages and such. I needed to be efficient."
After doing his due diligence on Google, Coach Zay made the decision to bring PTminder on board. When asked what made PTminder stand out from the other options, he says it's ease of use was a definite attraction. "Many of the other software options I looked at seemed very complicated," he recalls. "I don't have time for that. PTminder is simple and easy."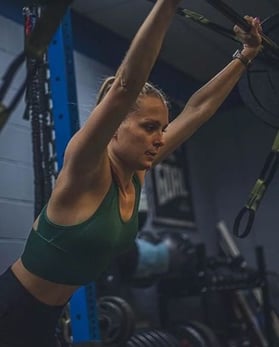 The Solution—User-Friendly PT Business Management Software That Makes Life Easier
PTminder business management software is designed to simplify day-to-day administrative tasks for busy PTs. Because the solution has been designed with personal trainers in mind, it has a range of features aimed specifically at streamlining fitness businesses—a virtual gym buddy.
It empowers PTs like Coach Zay to spend more time focused on their clients, because it does the heavy lifting in admin areas like:
Client management—it tracks everything for a PT's clients, including bookings, payments, and individual progress
Online bookings—using a smartphone, clients can view their schedule and make their own bookings
Payments—PTs can take control of their income by choosing when and how they get paid
"PTminder has definitely made the business side of my life easier, and it's so simple to use," says Coach Zay. "Even my 70+ year old clients prefer to use this app to schedule their appointments!"
The Result—Enhanced Professionalism and the Most Bang for Buck
Like many fitness businesses, VSP took a hit during the Covid-19 pandemic. "It almost killed my business," Coach Zay recalls. "But PTminder provided me with resources to stay afloat. And I'm on the uptick now."
Since bringing PTminder on board, Coach Zay has benefitted not just from streamlining his business processes, but in the enhanced professionalism it's brought to VSP. "It makes my business look really official, especially with the app integration and the fact that I can take credit cards," he explains. "It's been the best bang for my buck."
Like all our customers, PTminder has enabled Coach Zay to spend more time focusing on his clients, safe in the knowledge that the business side of VSP is running efficiently and will continue to grow.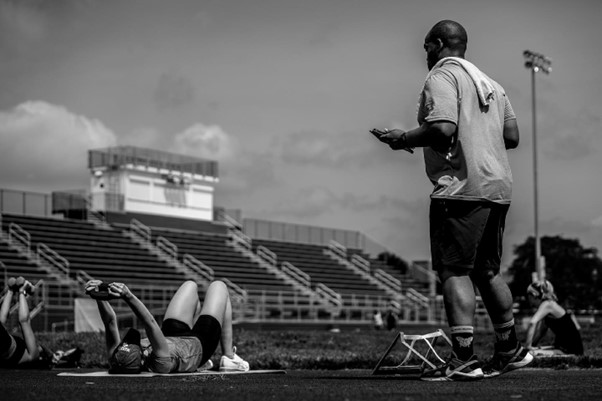 Find out more about Coach Zay and VSP:
valleysp.com
Facebook
Instagram
Twitter
Ready to let PTminder do the heavy lifting for your fitness business? Try it for free today.