Angie Black had worked in gyms for many years. She is a qualified Personal Trainer with a BA in Human Movement Studies, a Diploma in Education and Certificate III and IV in Personal Training and Group Fitness.
Angie found it annoying to watch people join the gym, pay the fees and then... not show up. "I was frustrated by the ineffective retention rate of clients," she recalls. "I saw the need for a training program that was more effective, efficient, fun, builds community and motivates people to come back week after week."
In 2005, Angie became a mum for the first time and realised what part of the problem was - fitting exercise into a hectic schedule. "Becoming a parent is all-consuming, and fitness can easily go out the window," she says. But Angie still believed that it was possible for parents and other busy people to fit exercise into their day - and in 2012 her Personal Training and Outdoor Group Fitness Business, Fit My Day, was launched.
Fit My Day focusses on teaching people that exercise and health can fit into your life, and can become a way of life. It offers Personal Training, Small Group Training, Pilates and Health Audits. Classes incorporate circuits, high intensity interval training, cardiovascular training, boxing, strength sessions, team activities and individual challenges.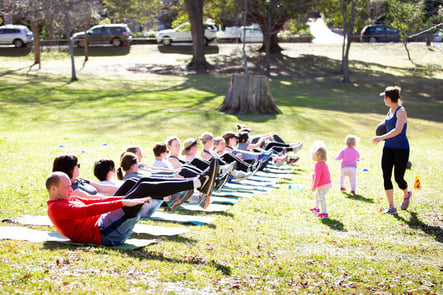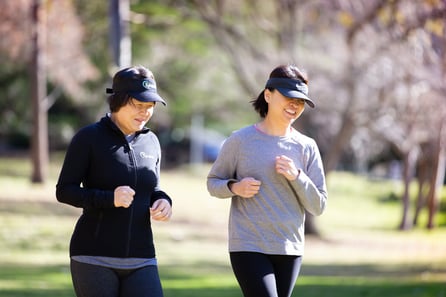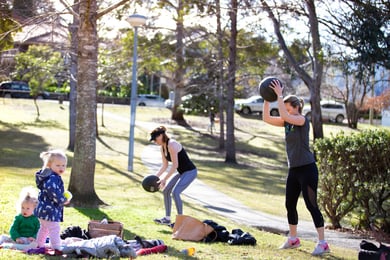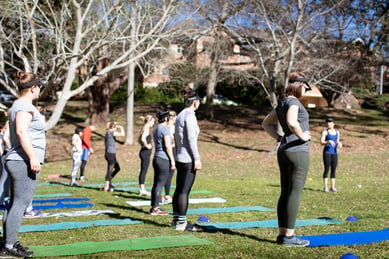 The challenge: growing out of spreadsheets
"I started Fit My Day with the goal of teaching busy people how to fit exercise into their lives, for the rest of their lives," Angie says. "The business began with four members and two classes a week, and now services over 80 clients every week." When it was just those four clients, Angie ran the business using Excel spreadsheets. But as word got out and her customer base expanded, Angie realised she would need a more sophisticated solution that would keep up with her growing business.
"In the early days, Excel managed the small groups of clients," she explains. "But before long, I was spending far too long filling in spreadsheets, tallying costs and invoicing."
Angie turned to Google and began her research for a business management software solution that would streamline her administration processes and give her more time with her clients.
The solution: effective and scalable automation
Angie did her due diligence and eventually landed on PTminder as the solution to help her automate her business processes. PTminder is designed specifically to help Personal Trainers save time, so they can focus on what they do best – working with their clients. The features help Personal Training businesses to grow:
Client management – track everything for clients, including bookings, payments, and their individual progress.


Online bookings – using their smartphone, clients can view their PT's schedule and make their own bookings.


Payments – Personal Trainers can take control of their income by choosing when and how they get paid, without having to chase up late payers.
"PTminder is simple, effective, easy to use and has saved me hours of time each week," says Angie.
Explore all these PTminder features in our video library here.
The results: investing more time on the business
Since Angie implemented the PTminder solution, she has been able to spend more time working ON her business rather than IN it. "PTminder has kept everything much more automated," she explains. "It has freed up my time to be able to work on the business itself, rather than spending hours on paperwork."
Not only that, but the solution has helped to enhance the professionalism of Fit My Day. "PTminder has created a more professional platform from which I can operate," Angie explains. "This is helpful for me and for my clients, because we're using technology to keep bookings and payments straight, and that's easier for everyone."
Angie also has a word of advice for anyone who, like herself, has discovered that their Personal Training business is growing beyond spreadsheet capabilities. "DON'T WAIT!" she says. The time and money that you invest in setting up the PTminder platform is more than compensated for in the time and money you save on the other end."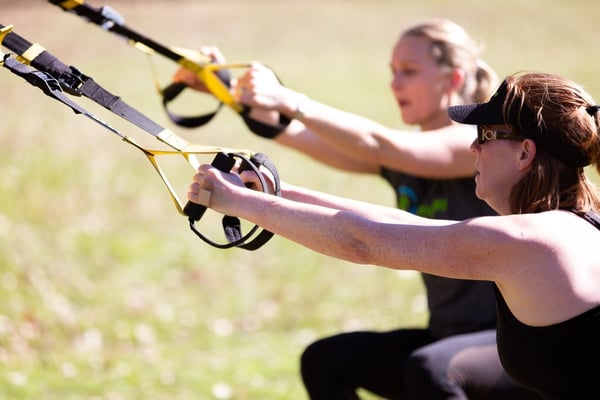 Check out Fit My Day and Angie Black online:
Fit My Day | Facebook | Instagram
If like Angie, you and your business have grown beyond spreadsheets, take PTminder out for a spin with this 14 day free trial.