Eddie Swaim's Personal Training Business Muscle Force PT Studio has gone through several growth phases, and PTminder has been with him throughout the journey
For years, Eddie Swaim ran his business as an independent contractor, working out of a gym. Like many Personal Trainers just starting out, Eddie's business was almost entirely paper-based.
The challenge: eliminating the paper trail
"I had reams of paper in a filing cabinet," he recalls. "I had everything from client workouts to accounting paperwork." Like all Personal Trainers who'd rather spend their time with clients than buried in paperwork, Eddie decided that a business management solution was needed, and a Google search led him to PTminder.
"I was so impressed with PTminder I didn't even try any other ones," he recollects. "The filing cabinet was donated to charity and the papers went in the trash years ago."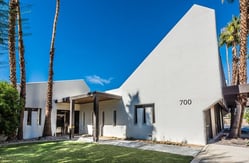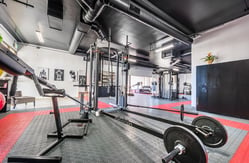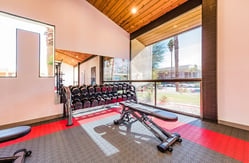 The solution: one that grows with the business

Since that time, Eddie's business has grown and flourished. He has gone from a one-man-band working out of a gym to opening his own studio - Muscle Force. Launched in November 2017 and located in Palm Springs, Muscle Force is a functional training facility. Unlike a traditional gym, workouts are by appointment only and are conducted one-on-one with Eddie or his staff of 4 trainers. Boasting innovative equipment and a wealth of expertise and experience, Muscle Force offers a wide range of Personal Training services.
As the business has grown, PTminder has continued to make sure the trains run on time, keeping up with the growth of Eddie's business. "PTminder ran my simple personal training business and now runs that in addition to my studio and the management of several other trainers and their clients," he explains. "Making the switch from being a full-time trainer to running a studio in addition was seamless with PTminder."
The adaptability and flexibility of the PTminder solution has meant that it manages all aspects of Eddie's business. "PTminder integrates everything I do, from selling supplements and retail products, to scheduling, to managing memberships and so much more."
Explore all these PTminder features in our video library here.
In addition to fitting all the different areas of his business together, Eddie has also been impressed with how much it has saved him in terms of time, as well as being an easy-to-use system. "PTminder saves me a lot of time, which allows me to focus on my business and on my clients," he explains. "I spend very little time in the office. I often do office work on my phone or iPad when I'm out of the office because it's so quick and easy. I can use 5 or 10 minutes that I have to kill to get things done. It's so well thought-out and simple to use that I actually look forward to it. It's never a chore."
The results: a seamless integration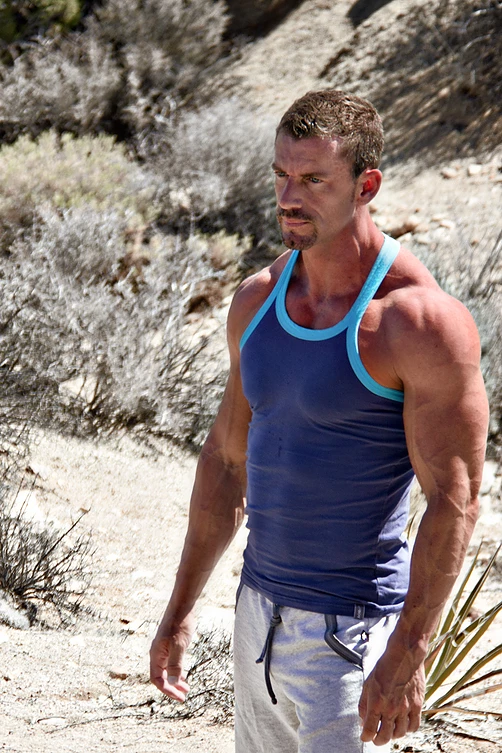 So comprehensively has PTminder met Eddie's business needs, as well as grown alongside the business, it's never occurred to Eddie to seek out alternatives. "If I had the ability to design my own software from scratch to run a small studio or gym or to just run a personal training business, it would be exactly like PTminder," he says. "I haven't used or shopped for any other management software. I've been completely satisfied all the way as it has grown and added more features. I can't imagine any business management solution being more thorough than PTminder.
Check out Muscle Force and Eddie Swaim online:
Muscle Force | Facebook | Instagram
If you'd like to learn more about how the PTminder solution can help organise and grow your fitness business, sign up for a 14 day free trial here, or have a look at these articles to explore its features.