Personal Trainer Zack Loxley believes in 'true fitness' - a holistic approach to a healthy lifestyle. "Fitness should never be about looking good," he says of his philosophy. "To me, true fitness is about feeling good and leading a healthy lifestyle."
Zack specialises in nutritional guidance and small group training. His focus is on educating his clients about the importance of nutrition and sustaining a healthy, balanced diet.
The challenge: the need to keep track
When Zack first began taking on clients, in 2015 he was working out of a park, where he led his first clients through workouts. He gained a reputation as a trainer with a special ability to motivate his clients. As his client base grew, so did his business, and he joined the team at Complete Body gym in Toowoomba, Queensland, Australia.
"My business had grown so much since 2015," he recalls. "I started looking into business management software when I realised I needed technology to help me track client sessions, group memberships, invoices and set up direct debits."
Zack started in the same place most people do - with Google. And the search led him to PTminder.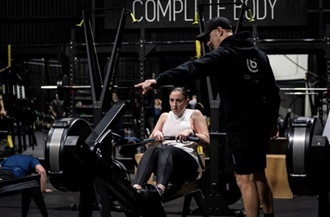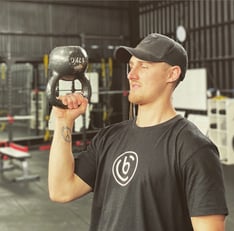 The solution: a true tracking tool
The PTminder solution is designed to simplify day-to-day tasks, so that Personal Trainers like Zack can focus on tracking their client's progress as well as their business growth.
To that end, the PTminder solution offers:
Streamlined client management with the ability to track all their activity including bookings, memberships, payments and their individual progress


Easy online session bookings – using their app, clients can view their PT's schedule and make their own bookings


Effortless payments – Personal Trainers can take control of their income by choosing when and how they get paid, without having to worry or chase up late payers.
The results: sustainable business continuity
Like many of our customers, Zack was able to maintain business continuity when the Covid-19 pandemic hit. "Covid was tough," he recalls. "But with PTminder I was able to still take payments and continue some online programming which was great!"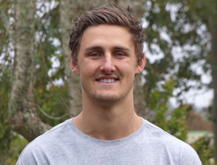 Zack also notes how easy PTminder is to use. "It's been such a great tool for me," he says. "It's so easy to use and helps keep on top of my clients' sessions and memberships, plus its reporting capabilities have been great for me to track how my business is going."
What advice does Zack have for anyone who's thinking about ways to keep better track of their clients and business growth?
"PTminder is so simple to use, and it's affordable," he says. "It has everything you need!"
Check out Zack Loxley and Complete Body online:
Complete Body | Facebook | Instagram
If you'd like to keep track of everything from clients to business tasks, the PTminder solution is available for a free 14 day trial. Give it a go!