Susie Cole is a woman of many talents - and a very busy one! Not only does she work fulltime in the public sector but she also runs her own PT business - Fitness For Wellness.
Susie launched her PT business in 2014. With a Master Trainer Certificate from the Australian Institute of Fitness under her belt, she's also an accredited Rehab Master Trainer.
"I started doing boot camps in a local park, in the middle of Canberra winter with 3 or 4 devotees who were either friends or PT clients, who had followed from my corporate start," Susie recalls. "I've now progressed to a garage gym type of facility with about 20 people on the books and classes 4 days a week."
Fitness For Wellness specialises in functional movement and rehabilitation. Susie facilitates her clients' goals in achieving movement and mobility to be able to do the things they want to do for longer, pain free. Services range from injury rehabilitation to wellness coaching and personal training.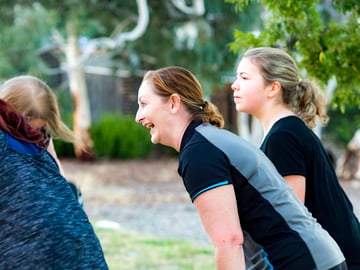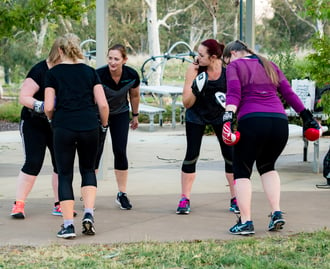 The challenge: streamlining the one-woman show
Owning and operating any small business is a challenge, but Susie does it while holding down a fulltime day job as well. "I'm the Wellness owner, operator, marketer, administrator, session planner, cleaner and any other 'er' you can think of!" she explains. "I am a sole trader, one-woman show. It became clear that I needed a business management solution that would help me to do all this. I wanted to allow my clients to manage their own admin, help me automate processes, and allow clients to book and pay for sessions."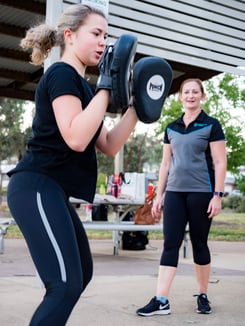 The solution: an approach that provided freedom from admin
The PTminder solution is designed to simplify day-to-day tasks, so that Personal Training business owners can focus on increasing their client base and growing their fitness business. Their focus is their clients, and to enable them to provide the best service possible, they need their business to be running smoothly in the background.Susie headed straight to Google, where she spent time investigating all the business management software options that were available within her budget. "I Googled EVERYTHING," she recalls. "And after doing all my homework, I could see that PTminder looked to be the best solution for me at the time.
The result: a solution to take the business into the future
Since Susie started using PTminder to help with all her 'ers', she has noticed significant time savings as well as gained efficiencies. "PTminder has allowed that freedom from an overhead of admin that would take so much more time out of my day," she explains. "It's also added a professional outlook to potential and current clients in the class schedule and booking website."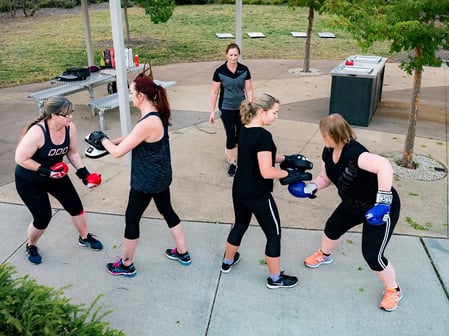 Because Susie's clients can log in and make their own appointments, PTminder has allowed Susie to make the most of her precious client time. And because they can pay via the software, the financial burden has eased. "It's a secure method of payment that people trust," she says. The PTminder solution helps Susie to keep track of her finances, because it allows a visual on her earnings with just a glance. Monthly graphs and charts mean she can determine her financial position easily, and compare data from weekly, monthly and annual reports.
"PTminder has grown exponentially since I first joined them," says Susie. "They have a great team of people to help with any issues in glitches or just operator error. They have provided me with all the tools I need to not only run my business effectively, but to take it into the future."
Check out Fitness for Wellness and Susie Cole online:
Fitness for Wellness | Facebook | Instagram
If you'd like to learn more about how the PTminder solution can help organise and grow your fitness business, sign up here, or have a look at these articles to explore its features.