When Naomi Irvin first launched In Your Element five years ago, she faced a challenge very familiar to many small business owners - keeping track of her cash flow. With just a manual punch card process in place, it became clear to Naomi that she would need to move her business into the digital era.
In Your Element focuses on health, fitness and well-being, particularly for mothers of young children. Naomi brings over fifteen years' experience in the Personal Training industry to the table, as well as her decade-long experiences as a mother herself.
"My philosophy is that total fitness is physical, social, emotional and mental," she explains. "I like to create non-competitive environments where women of all fitness levels can come and exercise for the physiological benefits, the chance to connect with other people, improve mental clarity and positive thinking, and build confidence. I figure if you've got all this in sync, you'll be 'In Your Element'."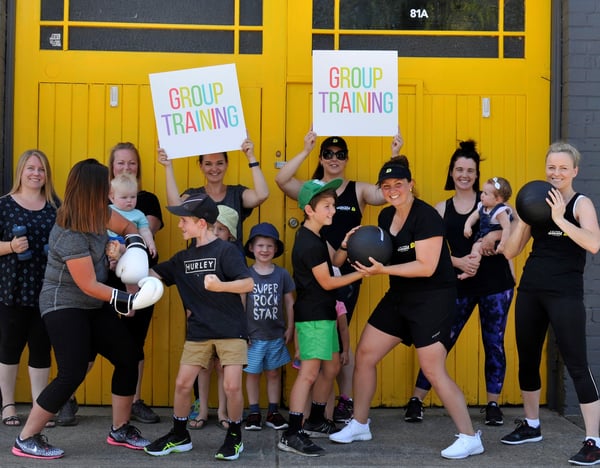 The challenge: keeping track of cash flow
Pre-Covid, Naomi's PT business started with three group classes each week, as well as a few one-on-one PT sessions. As her business grew, Naomi added more group classes to accommodate all her new clients and still mentors multiple clients one-on-one. With this steady growth, Naomi began to realise that her manual punch card system for keeping track of her revenue was no longer up to the task.
"I wasn't keeping track of money in and money out very well," she recalls. "Everything was manual - cash for punch cards, cash or direct deposits for PT sessions."
In addition to wanting to improve the management of her cash flow, Naomi also wanted a business management solution that would allow her clients to book classes and pay online. "I needed somewhere that prospective clients could go to" she explains. "A system that would allow them to see what was available, book and pay - all in the one go."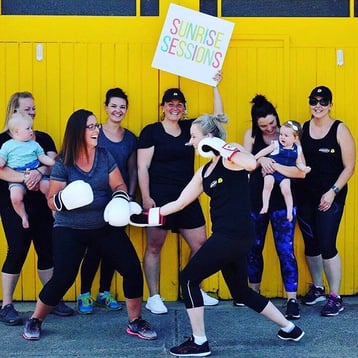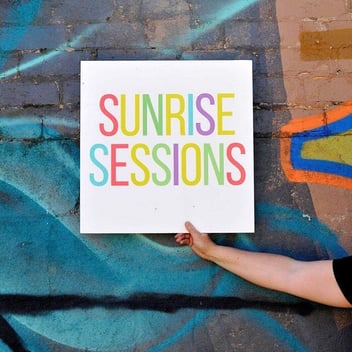 The solution: software that eliminates paper and guesswork
Naomi began the hunt for business management software that would enable her to keep track of her cash flow as well as streamlining communication with her clients. After coming across PTminder on an online fitness forum, she decided to give it a try.
The PTminder solution is designed to simplify day-to-day tasks, so that Personal Training Business owners like Naomi can focus on increasing their client base and growing their Fitness Business. The PTminder – all-in-one solution allowed Naomi to focus on giving her clients the best service possible while the software took care of everything in the background.
Benefits include:
Client management – Naomi is able to track everything for her clients, including bookings, payments, and their individual progress. She can offer multiple different passes to her clients, who can manage their own bookings and cancellations


Online bookings – using their smartphone, Naomi's clients can view their schedule and make their own bookings


Payments – Naomi has taken control of her income by being able to view her cash flow, no longer relying on a manual list of expenses, and is able to see her income per month. She can now choose when and how she gets paid, without having to chase up late payers
The PTminder solution is also user-friendly and easy to use, so there's no need to spend a lot of time getting to grips with it.
The results: a tangible return on investment
Since implementing PTminder, Naomi has noticed improvements in every area of her business. "I can keep track in what income has been received, and my expenses," she says. "I no longer have a very scratchy mental list of IOUs! And I can see my income per month."
Being able to offer a modern, digital solution to her clients has also been a major benefit. "I can offer multiple different passes to my clients and they can manage their bookings and cancellations," she explains. "Not only that, but my Terms & Conditions (like my cancellation and refund policies) are a lot more defined."
Naomi goes on to say that since implementing PTminder, she has seen exponential growth in her business. "I genuinely captured more clients as soon as I went onto PTminder, because they paid up-front and booked into a session on the spot," she says. "And it's removed the fiddlyness of finding punch cards at each session."
Another key benefit is also keeping track of her bookings. "That's been a big thing for me," she says. "People book into their sessions and I can see in advance how many people will be at my group classes. This helps with planning what equipment I will need, how I might be able to pair or group people up and allows me to pre-plan for clients who might have some minor injuries or niggles that we need to work around."
So what advice does Naomi have for Personal Trainers who are considering business management software options?
"Even though there's a financial outlay, it's well worth it in terms of time management, money management and professionalism," she says. "It really has had such a positive impact on my business."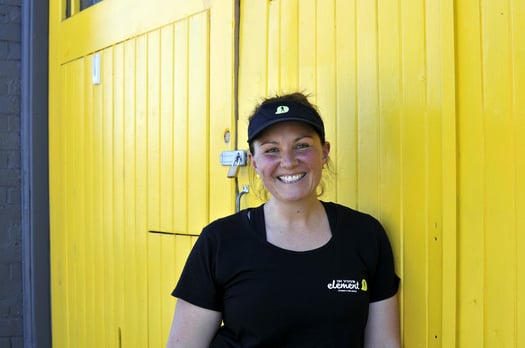 Check out 'In Your Element' and Naomi Irvin online:
In Your Element | Facebook | Instagram
If like Naomi, you and your PT business have grown beyond your manual systems, take PTminder out for a spin with this 14 day free trial.