Public Service Announcement: You Don't Have to Stick to Just One
The Personal Training industry is a competitive one. More than ever, people are focusing on their health and fitness especially since the advent of Covid-19. What this means is there's a substantial customer base available, but it also means you're facing increasing competition. In our Annual Trendspotter Report, we found that on average last year (2020), 64,930 Personal Trainers entered the Personal Training industry across the US, UK, and Australia every month.
For your fitness business to succeed, you should be continually thinking of ways to grow. Standing out from the crowd is essential because it's how you'll attract a significant share of the market and realize greater profit.
There are a number of tactics you can employ to boost your business growth, and one of them is exploring different fitness niches. The word 'niche' doesn't necessarily mean you have to specialize in something and stick to it; you can differentiate yourself in more ways than one. Of course it's important to maintain your competitive advantage; if your greatest area of expertise is bodybuilding you need to make that a central aspect of your brand, but there's nothing to stop you gaining specialized expertise in other areas.
Let's take a look at some of the fitness niches you can explore as a means of growing your business and boosting your client base.
What's a Fitness Niche and How Do I Find Mine?
A fitness niche is what you do best. It's where the majority of your skills and experience lie. If you haven't worked out your niche yet, then job no.1 for you is determining what makes you stand out from the crowd. What can you offer your clients that no-one else can, or what is it you can do better than anyone else? Ask yourself:
Who do I like working with? Think about who your ideal client is and what they want to achieve. Who's likely to get the best results from you?
Where does my interest in fitness lie? Sure, you might have trained in a specific area, but do you want to limit yourself to just that?
If you've already identified a niche and you've been working in that area for some time, you might want to ask yourself if you feel you're going stale—and if the answer is 'yes', then it's time to branch out and find out what other niches really light you up.
Five Fitness Niches to Inspire Growth
Because the fitness industry is so wide-ranging, you have an almost unlimited number of options. These five are good choices if you're looking to build a closer connection with a specific segment of potential clients and expand your service offering.
1. Weight Loss—An Easy Go-to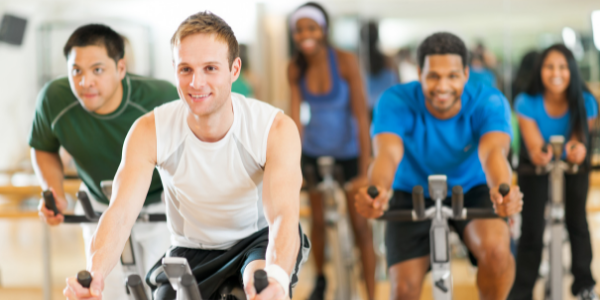 As you'll already know, one of the main reasons people undertake a fitness regime is to lose weight. It might be because of a lifestyle change, or they're aiming to drop a certain amount of weight within a specific time frame for a particular reason. Whatever the reason, the weight loss market is always going to be lucrative, because of the sheer number of people wanting to drop a size or two. According to the Global Wellness Institute, the healthy eating, nutrition, and weight loss industry amounted to USD$702 billion in 2019. Who wouldn't want a share of that market?
If this is a niche you find attractive, your next step is to work out what your approach to weight loss is. It's not enough to just say, "come and train with me and I'll knock those extra kilos off you"—you need to determine what your strategy is and promote it with evidence-based results.
It's also important to decide if you're going to target a specific type of client, as this is what really defines your niche in the weight loss area. Will you focus on long-term weight loss, people over a certain age, or weight loss as a response to health issues like diabetes? Weight loss is a broad area, but it's still a niche and one with a large pool of potential clients.
2. Remote Fitness Classes—Online but Personal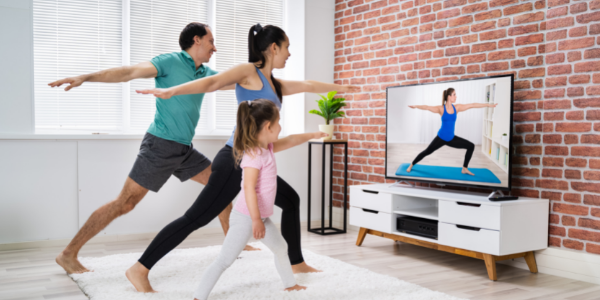 This niche is growing for obvious reasons. Covid-19 has generated lockdowns in countries across the globe, but that's no reason for people to miss out on their fitness training. Exploring this niche means getting to grips with the kind of tech that facilitates remote personal training. The concept of a virtual personal trainer is not new, but demand for them has accelerated since the pandemic struck, and with this particular niche being occupied on an increasing basis, it seems it's here to stay.
If you can offer an online option—live-streaming classes, workouts on-demand, a YouTube channel, one-on-one sessions using Zoom—then not only are you better placed to keep your business running during a crisis, but you're giving people the option to train with you from home. That means you're not limiting your client base to geography.
3. Goal-oriented Training—From Marathons to Multi-sports
Many people get inspired to try something new when they see it on TV or their friends or family are giving it a go. However deciding to run a marathon, attempting a record-breaking endurance swim or entering a multi-sport race isn't something you just do—people need advice and targeted training if they're going to achieve these goals safely.
Think about what goals you've achieved yourself. Can you translate your own experience into expertise and help others achieve what you did? This kind of niche requires quite a bit of homework, so if you're not prepared to put in the necessary research effort, then it's probably not for you. But if you've been inspired by achieving specific fitness-related goals, then there's a good chance you can do the same for others and build your client base.
4. The Bootcamp—Get Motivated, Get Outside
Many PTs have a military background, but you don't need one if you're thinking of offering a bootcamp class in the great outdoors. More and more people are preferring to ditch the sweaty gym atmosphere and do their workouts outside, and they relish the kind of motivation a bootcamp instructor can provide. Over the past few years, fitness sessions like British Military Fitness and park circuits have exploded in popularity.
These days, the term 'bootcamp' covers a range of different options—small group training, large group training, indoors, outdoors, aerobic exercises, dance training, etc. If it's a niche that you find attractive, your task is to design a bootcamp that's specific to your skills and expertise and promoting the benefits it will bring to your clients.
Bootcamp instructors need to have a strong personality and a serious attitude towards motivation. They need to offer a great exercise routine that people will enjoy, one that challenges them and pushes them, but in a way that makes them feel they've really achieved something and can see tangible results.
5. Nutrition—Healthy Eating to Complement your Physical Sessions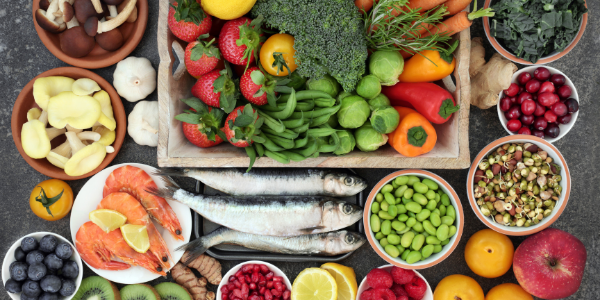 Healthy eating and physical fitness go hand-in-hand. More and more PTs are upskilling themselves in the area of nutrition, so they can offer their clients meal plans to complement the physical work-outs they provide. It's not only people seeking to lose weight who benefit from a nutrition plan; you can also help people to bulk up. If people are training for a specific objective—bodybuilding, boxing, MMA, adventure racing, or as a member of a professional sports team—then what they eat is as important as how they train.
Offering tailored nutrition plans that target specific goals is a great way to expand your offering and complement the physical services you provide. If your clients are eating in a way that aligns with their fitness goals, they're going to see the results faster.
There are no barriers to occupying more than one niche in the fitness industry. Although almost all PTs will start out with one specialized area, the ones that successfully grow their business do so because they've found ways to expand their offering. We've given you five niche ideas to consider, but they are by no means the only ones. What you need to do is focus on what inspires you, and then think about how you can recreate that passion into a niche for your business. To help you do that, we've outlined a helpful growth strategy plan that you can incorporate your fitness niches into.
Experiment with your fitness business's niche offerings easier, try PTminder for free and see how simple it is to grow your Personal Training business.